Behind the scenes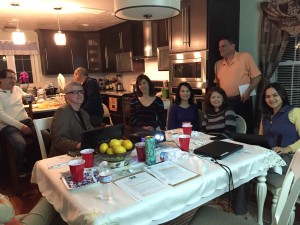 April 2, 2016 at 5:00pm completed. It was a marathon. Very Productive. So busy we forgot to take pictures.
Thanks to our guest speakers Tim Jalbert, co-chairman from Gaward Kalinga and Father Ron Sibujan Campus Minister at Assumption College and Assumptionist Vocation Director for North America who spoke about Kaloob-From One Heart:
Next Meeting April 3oth, 2016 4:00pm
For more information on attending, please complete the contact form on the website.